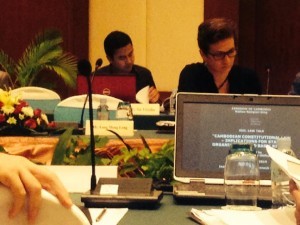 Upon Konrad-Adenauer Stiftung (KAS)'s invitation, around 30 Cambodian and International legal experts gathered last weekend in Sihanoukville to debate constitutional and rule of law reforms in Cambodia.
This forum had two main objectives. The first one was to discuss the "Electoral, Parliamentary and Political Party Reform" as well as basic constitutional rights, their international foundations and legal enforcement in Cambodia. A special focus was given on the second day on the analysis of the newly adopted Electoral Law which was explained from the CPP's perspective by H.E. Sik Bunhok, the CNRP's perspective by H.E. Yem Ponhearith, and the civil society's perspective by COMFREL.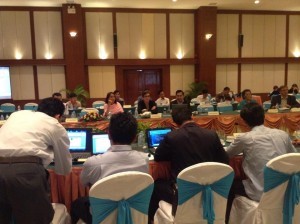 The second objective for KAS was to gather the authors of the soon-to-be published "Handbook on the Development of Cambodian Constitutional Law", providing them with the opportunity to network and to share their work and analysis with a wider audience.
It was a pleasure for Destination Justice to attend this event, we welcome KAS's initiative on this handbook on Constitutional Law and look forward to the publication. It will hopefully be a useful resource to develop our Annotated Cambodian Constitution and generally speaking legal information on our legal website Chbab.net.