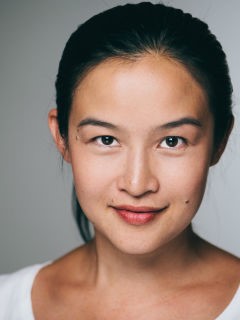 Doreen Chen is an international lawyer specializing in human rights, rule of law, international criminal law, and international humanitarian law. Currently based in Phnom Penh, Doreen serves as a Destination Justice Principal Consultant and as a Senior Legal Consultant for the Khmer Rouge Tribunal (KRT).
She previously worked as the KRT Legacy Program Consultant for the United Nations Office of the High Commissioner for Human Rights, published regular articles on Khmer Rouge tribunal developments as resident blogger for the Cambodia Tribunal Monitor website, and served with the prosecution at the Khmer Rouge tribunal. Doreen has also lectured international law, human rights and public policy courses at Cambodia's Royal University of Law and Economics and Pannasastra University, and Australia's University of Sydney. She has researched international criminal law for Human Rights Watch, Columbia Law School, and Sydney Law School, held human rights advocacy leadership roles with Amnesty International and Oxfam, and worked as an advisory lawyer for the international commercial law firm Norton Rose. Doreen is a co-founder of the Asia Pacific Youth Network, a forum partnering with Amnesty International to foster collaboration between human rights defenders around the region.
She has an LL.M. with honours and a Certificate in International and Comparative Law from Columbia Law School, as well as first class honours degrees in both Government and International Relations and Law from the University of Sydney. She is admitted to the Supreme Court of New South Wales, Australia.
Doreen speaks fluent English, and intermediate Chinese (Mandarin) and French. She is devoted to all things food, especially cooking as well as eating dim sum, and also occasionally dabbles in the film industry as a script reviewer and producer.