SUBMISSION FILED TO UN ON RIGHT TO PEACEFUL PROTEST DURING CRISES IN THAILAND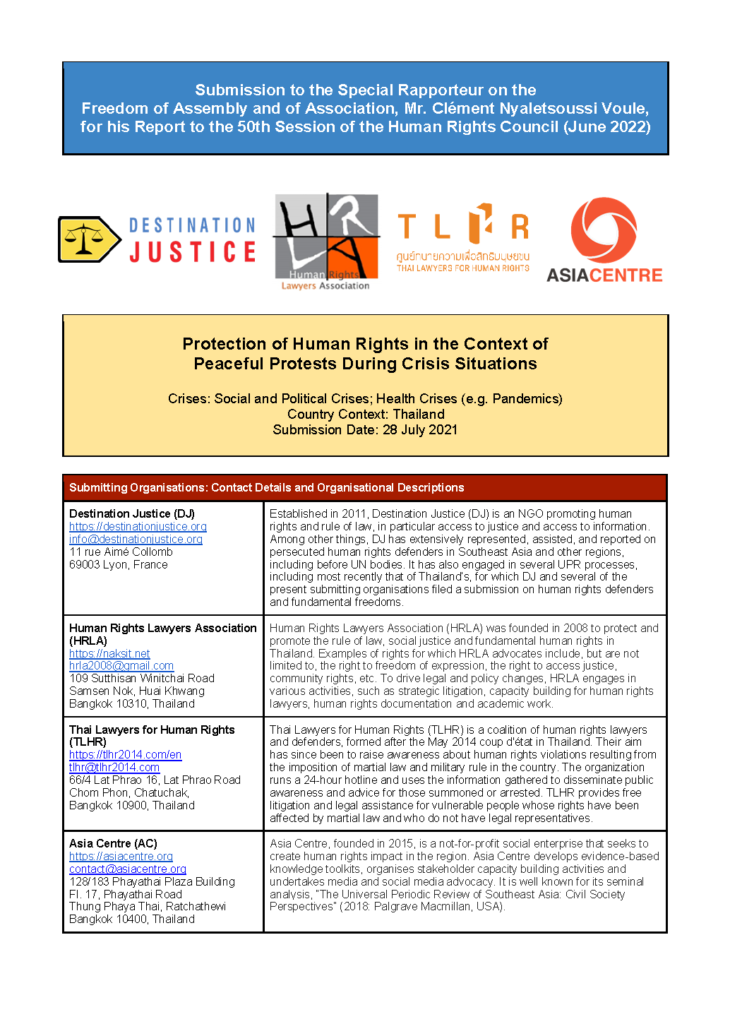 The submission focuses on both the ongoing socio-political and health (Covid-19) crises in Thailand. It notes how both have severely curtailed freedom of assembly and continue to endanger those who exercise it.
In particular, under the guise of responding to the two crises, the State has introduced laws and policies curtailing assemblies and associated fundamental freedoms beyond international law's permissible limits, even in times of emergency.
Individuals have been prosecuted for exercising freedom of assembly and related freedoms e.g. expression, association, and political participation, among whom several have also experienced fair trial violations. 
Furthermore, while Thailand has made progress in terms of new constitutional protections for assembly and abolition of the use of military courts to prosecute civilian protesters, significant progress remains necessary for it to conform with its International Covenant on Civil and Political Rights obligations vis-à-vis fundamental freedoms.