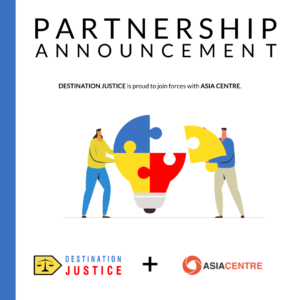 On 4 July 2021, Destination Justice signed an MOU with Asia Centre, a not-for-profit social enterprise that seeks to create human rights impact in the region through developing evidence-based knowledge toolkits, organising stakeholder capacity building activities and undertaking media and social media advocacy. Through this partnership, Destination Justice and Asia Centre will collaborate on Thailand-related projects.
The MOU builds on five years of prior cooperation between the two organisations on regional issues. In the last year, the organisations have:
filed a submission to the UN Special Rapporteur on the freedom of assembly and of association on "Protection of Human Rights in the Context of Peaceful Protests During Crisis Situations" with other partners;
published an op-ed in the Bangkok Post, "Thailand faces the spotlight on human rights", regarding the international legality of bail conditions imposed on protesters; and 
filed a submission for Thailand's upcoming UN Universal Periodic Review on "Human Rights Defenders and Fundamental Freedoms" with other partners.
Among other things, Destination Justice had previously contributed a chapter to Asia Centre's publication on the Universal Periodic Review of Southeast Asia (2018) and participated in three Asia Centre conferences between 2016-18. The two organisations also co-convened a 2018 seminar at the National University of Management in Cambodia on the effectiveness of the Universal Periodic Review in Cambodia.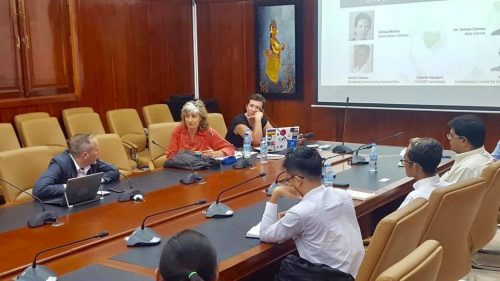 What's your reaction?
1
Like
3
Celebrate
0
Love
0
Insightful
0
Curious